Possible 2ZR-Swapped Yaris Turbo Project
03-03-2019, 01:31 PM
Possible 2ZR-Swapped Yaris Turbo Project
---
I know that a lot of discussion occured years ago, so I am coming very late to this 'scene'. I have posted the same information/queries in other forums including toyotanation and The Turbo Forums. A lot of the guys that are/were very knowledgeable about this stuff appear to have moved on. So, I'm hopeful that there are still folks out there interested in this stuff and who can help me muddle through - if I ultimately go ahead with the project. I've also read many posts here before posting and was encouraged by many of them. Of particular interest was microbg's post about running on the stock ecu and all of the helpful feedback he got.
This past October, I swapped a low mileage 2011 Corolla 2zr-fe 1.8 into my 2006 Yaris RS 5-door automatic hatch. I used a 2008 Scion xD ecu and the harness (with mods) from a 2011 xD. The car runs great, with good AFR (stoich), STFT and LTFT but I am now weighing the pros and cons of turbo forced induction. I have confirmed that my stock engine internals and U340 auto trans is appropriate for a low boost set up of ~ 7 - 8 and ~ 200 crank hp. I have a Megan Racing axleback and would require a custom exhaust setup, using my current midpipe cat and resonator, then 2.5" pipe back to the axleback.
Here are a couple quick pics of my car: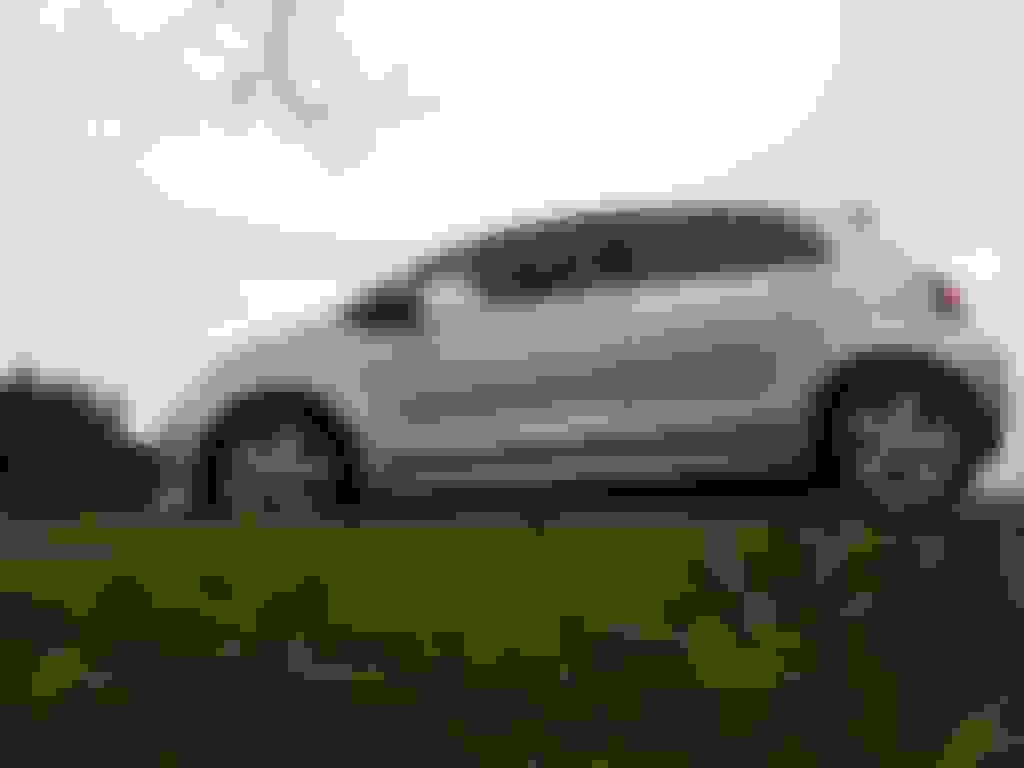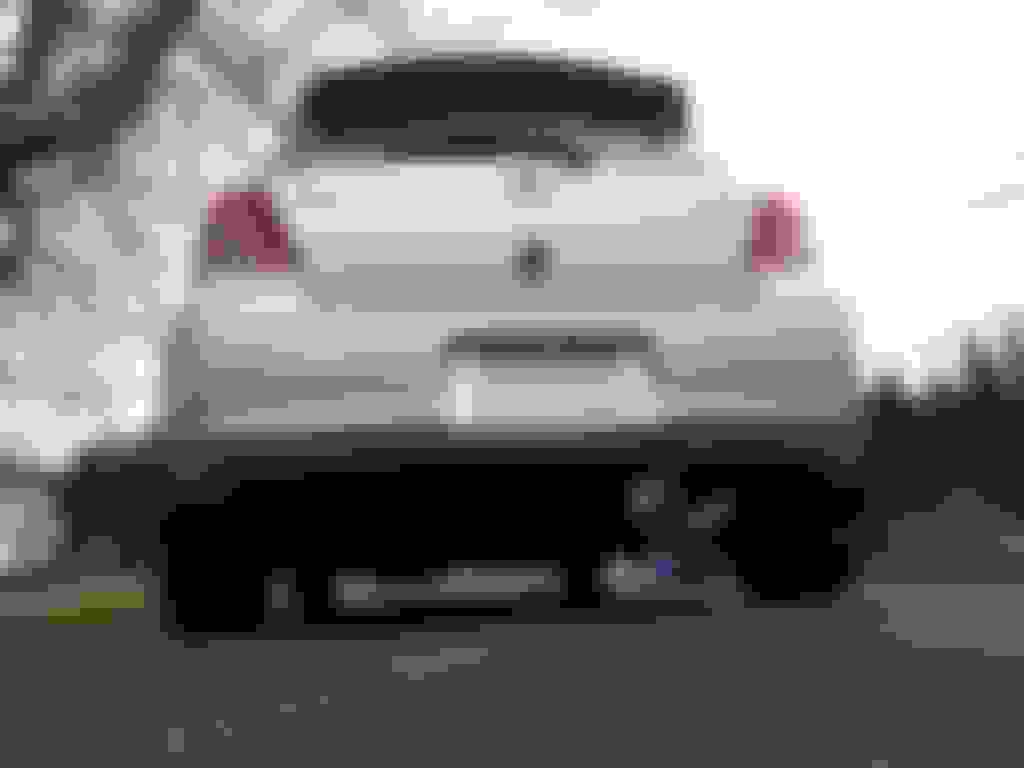 My turbo objectives: (in order of importance):
1) daily driver reliability (spring, summer, fall only)
2) Low boost (6 - 8 psi) Just a little extra passing power
3) Low maintenance (excluding regular synthetic oil changes/coolant changes)
4) Cost - don't want to cut corners on quality but also don't need the latest/greatest functionality
I know that the use of the FIC (and piggybacks in general) is frowned upon by many and the same folks may recommend standalone management such as the EMS-4 or Haltech for a 'budget build'. I know one guy that has the turbokits kit in his 2010 Corolla and he's had zero issues running the FIC and his is a daily driver.
I'm still in the learning phase of my turbo project. If I go forth with this project, I have pretty much decided on the Turbokits.com/MonkeyWrench Racing 2009+ turbo kit, which comes with the FIC and a preloaded base map for the Corolla (2ZR-FE). Neither supplier is familiar with the wiring - and specifically my car as it's a 'hybrid' of sorts; using a 2008 Scion xD ECU, 2011 harness and a 2011 Corolla engine. There is no such animal as a boomslang for the Scion xD, so I am going to appeal to you for guidance. I have attached some pictures of how I think the FIC should be wired into my harness. I would be super grateful if anyone could have a quick view of them and tell me if my wiring is correct. Or, if I am missing anything that I need to hook up.
Here is a link to the AEM FIC 30-1910 Universal fuel ignition controller:
AEM F/IC
I did get stuck on a few aspects of the wiring:
1) I can't quite tell if my car has Hall Effect or MAG camshaft (dual VVT-i) sensors as I've read that 3-wire are usually Hall. My crankshaft is 2-wire (MAG presumeably) and I've also read that cars use one type of sensor and don't mix them. Confused here.
2) As far as providing a switched 12V power source/grounds for the FIC, that's easy enough, so I didn't include a pic of my planned wiring for that.
3) Since my car is DBW, I'm not sure if I have to involve the TPS/throttlebody at all, but I've included a pic in case I do have to involve that. My understanding is that my current OEM ECU would handle that stuff, but I could definitely be wrong.
4) My car already has a wideband pre-cat sensor, so I'm assuming I can ignore the sections on the auxiliary gauge? I assume that I don't need to connect anything else to get the FIC 3-gauges in the software to operate? I already have an OBD2 reader and Torque Pro and can access live data and graph AFR, STFT, LTFT, timing, boost/manifold pressure and other variables.
I would be very grateful if any of you could look over my wiring and make observations/suggestions, tell me if I'm off base etc.
EDIT: Apparently, I have exceeded the number of pics I can use per post. Please see next posts for diagrams. Thanks!
---
Last edited by 06YarisRS; 03-03-2019 at

03:29 PM

.
03-03-2019, 01:37 PM
Wiring Pics...
---
VVT-i
---
Last edited by 06YarisRS; 03-17-2019 at

06:12 PM

.
03-03-2019, 01:38 PM
Pics 2...
---
Pics 2...
03-17-2019, 06:13 PM
---
I did go ahead and buy the turbo kit, so I'm welcoming any advice/assistance with my project.
I'd really appreciate some advice in fueling. The turbokits.com guys feel I'd be ok with my stock fuel pump. They say there is no need to upgrade the Corolla pump, but I'm running a stock Yaris pump.
According to Delphi (I couldn't confirm who actually made the stock pump and neither could the Toyota dealer) here are the specs for the pumps"

Corolla: 26 g/hr, 44 psi, 6 amps, 5/16" outlet

Yaris: 29 g/hr, 44 psi, 4 amps, 5/16" outlet

I question this as with everything else being the same, the Corolla draws 2 more amps, but has less volume flow???
03-21-2019, 09:15 PM
Senior Member
SL Member
Join Date: May 2016
Posts: 110
---
There is a Yaris tuning community online, but not here. Most people come here with problems like "My car won't start! What do I do????!!!!!" sorts of posts. I doubt there is anybody here now other than myself who even has a clue as to what a turbo kit even is.
03-21-2019, 09:47 PM
---
Thanks DAlex. I appreciate the response. I am a member of YarisWorld and it seems that, like this site, many of the folks that were involved in such projects are long gone. I bet if I'd posted this 10 years ago, I would have found a lot of assistance.
I'm pretty sure I'm on the right track with regard to the technical aspects of the project. There are a couple guys at YarisWorld that are familiar with, and knowledgeable about, the 2ZR, but in large, it's a new project for them too.
Fortunately, the techs at turbokits.com really know their stuff and provide great support, but, this is also an application that's new to them.
__________________
---
Last edited by MR_LUV; 03-22-2019 at

05:00 AM

.
03-30-2019, 02:25 PM
Senior Member
SL Member
Join Date: May 2016
Posts: 110
---
I had my own 'hot hatch' about 25 years ago; I owned a Dodge Omni GHLS Turbo, which was modified for rallying, with a full perimeter cage, aux lights, 6 point racing harnesses, and a non-stock engine computer. I believe I could get 18 lb boost maximum. Needed to run the thing on 100+ octane racing fuel.
Thread
Thread Starter
Forum
Replies
Last Post
Scion xD Drivetrain & Power
Scion xD Forced Induction
Scion xD Drivetrain & Power
Scion xD Drivetrain & Power